LA FEELINGS, a travel monologue
artist book, essay

"My first night in Paris I'm delirious with exhaustion before 8pm. Mid-May. New sheets. New rooms. Horses on my walls & horses on his. All these horses! You see, on one of my final mornings in Paris I will walk out my front door and towards the Butte Chaumont where a line of ponies will parade before me, so close I can reach out and brush their long tails. But for now / my first night in Paris / 2:29am / it rains. Thunder and lightning that hold me through the night. My naked body in unfamiliar sheets. And the next. Rain again. 2am again. Full moon. Post eclipse. I photograph myself beside the orchids."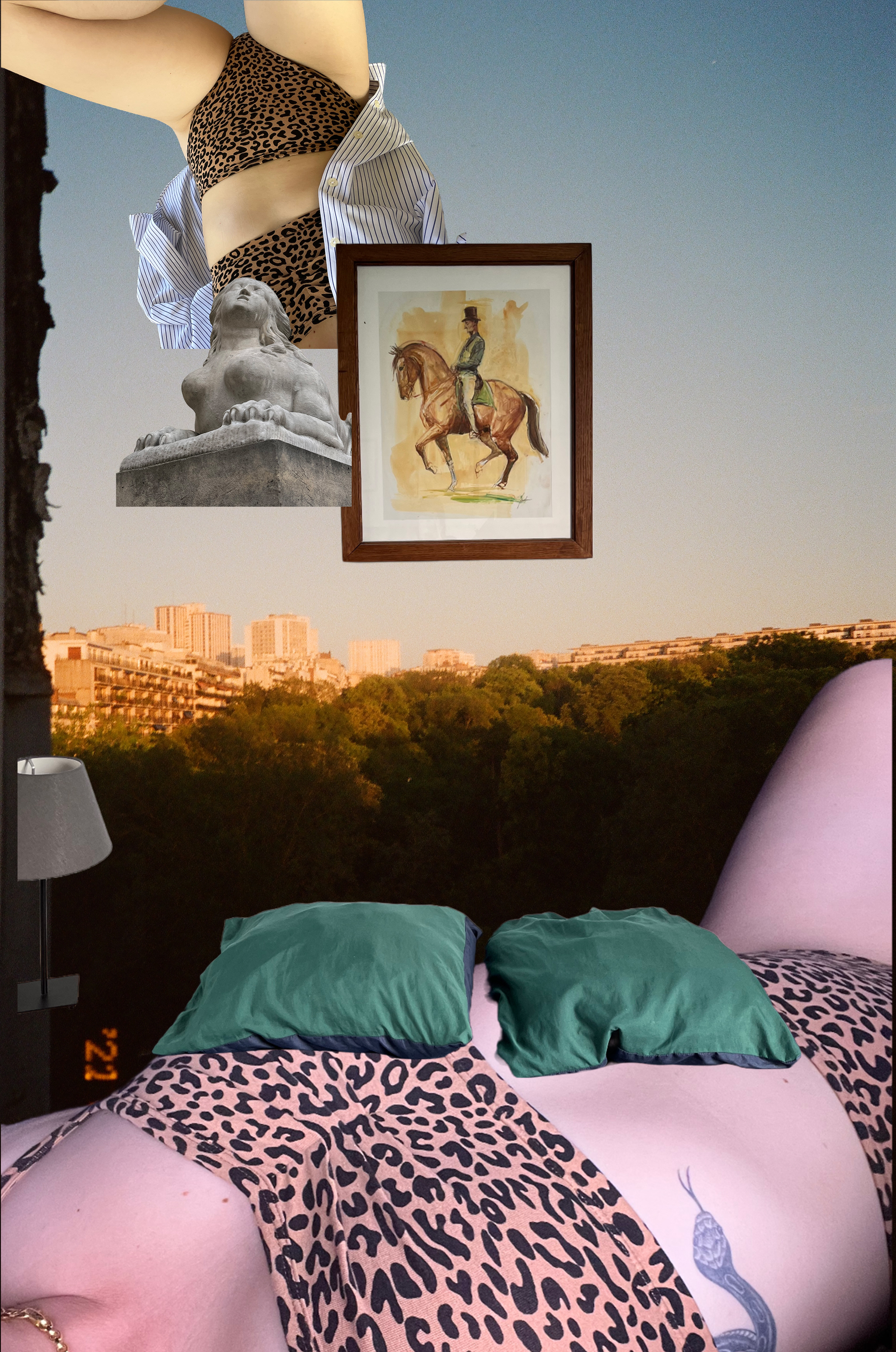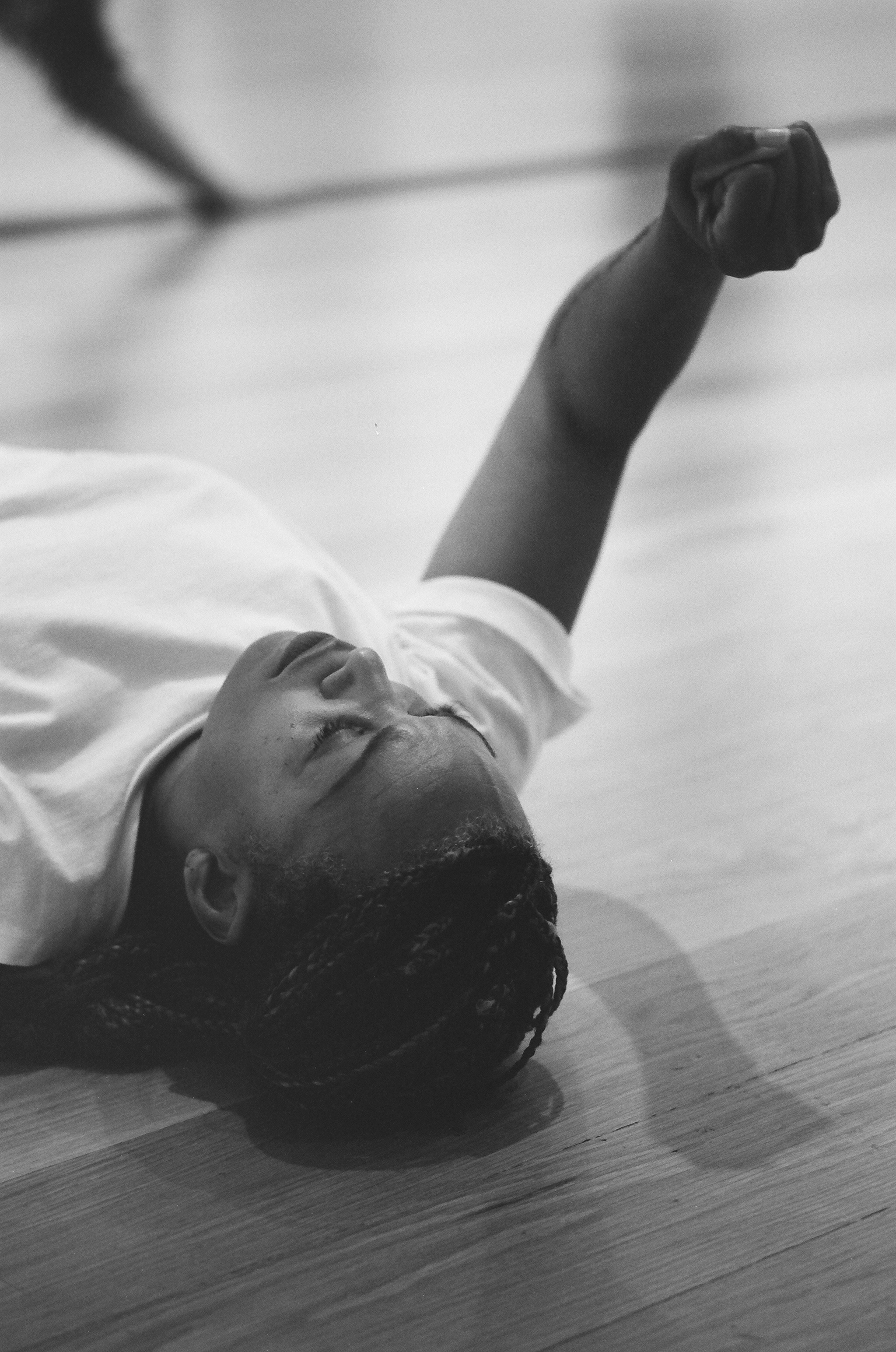 Performance collaborators: Sivan Katz Ambrose, Brigette Dunn-Korpela, Fiona Rose Dyer, Sarahjeen François, Laurel Irene, Tane Kawasaki, and Andrea LeBlanc.
In My Arms (like a raft, like rope)
performance, site-specific, score

Commissioned by LACMA, In My Arms (like a raft, like rope) is a roving performance that responds to work by select women artists represented in LACMA's Modern Art collection: Ruth Asawa, Jay DeFeo, Helen Frankenthaler, Maren Hassinger, Dorothea Tanning, Lenore Tawney, and Anne Truitt.

By tracing a line between these artists' physical lives—their bodies, their labor—and their artworks, the performance animates the Modern Art Galleries and illuminates the lived experience that wove itself into the work on view.

In My Arms is created and directed by artist Zoe Aja Moore with a textual score developed in collaboration with dramaturg Amanda Shank and performed by an ensemble of seven female-identified and non-binary performers. A work of movement and spoken text, In My Arms presents a constellation of voices that celebrate the lives of the artists and evoke a multiplicity of experiences relating to the body—not just the physicality of art-making, but also how sexuality, illness, motherhood, aging, and labor enter their work.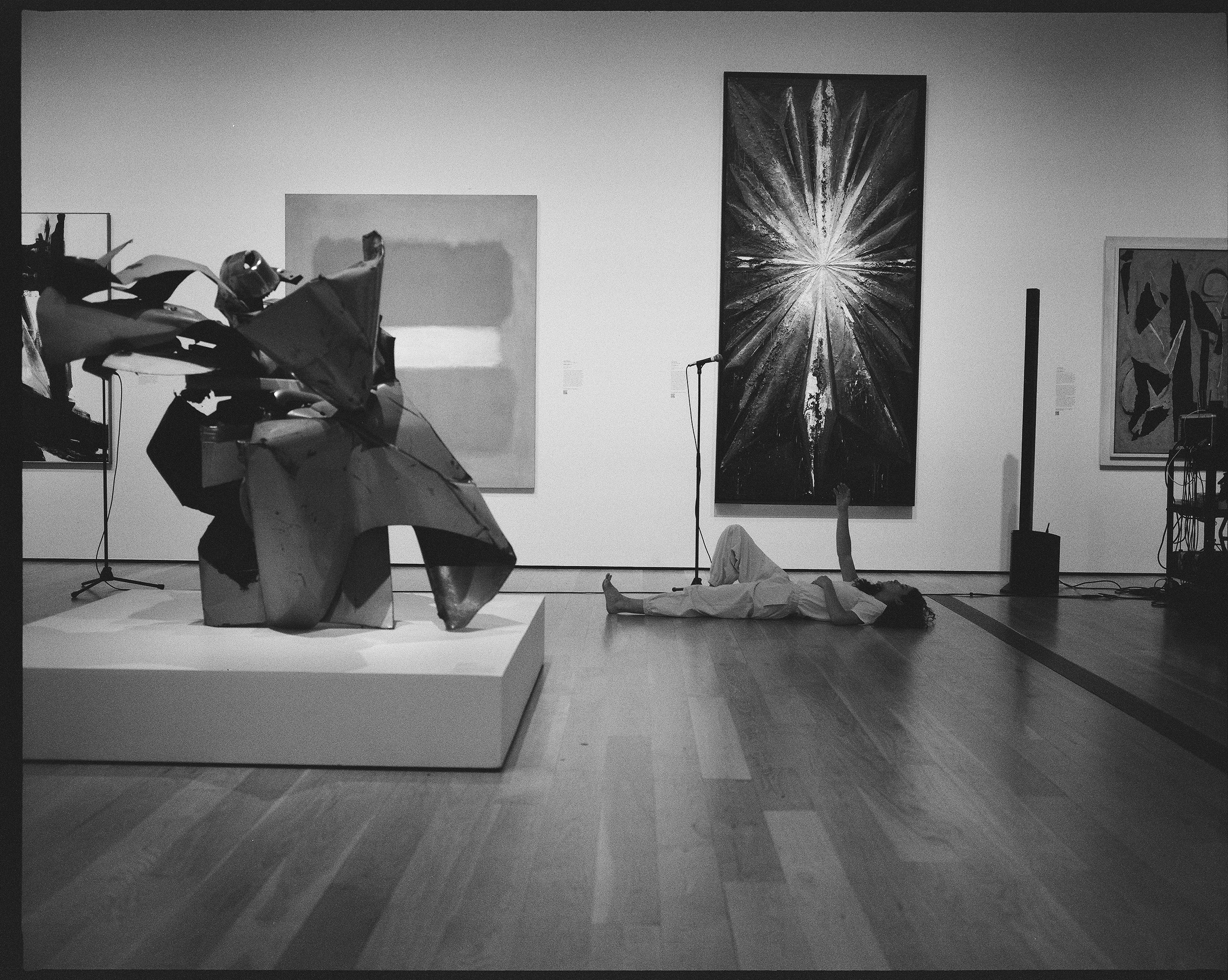 Presented October 19, 2022, in Los Angeles, California. Photographed by Amanda Shank on site at the Los Angeles County Museum of Art (LACMA).
Presented June 23-25, 2022, at Conservatoire National Supérieur d'Art Dramatique in Paris, France.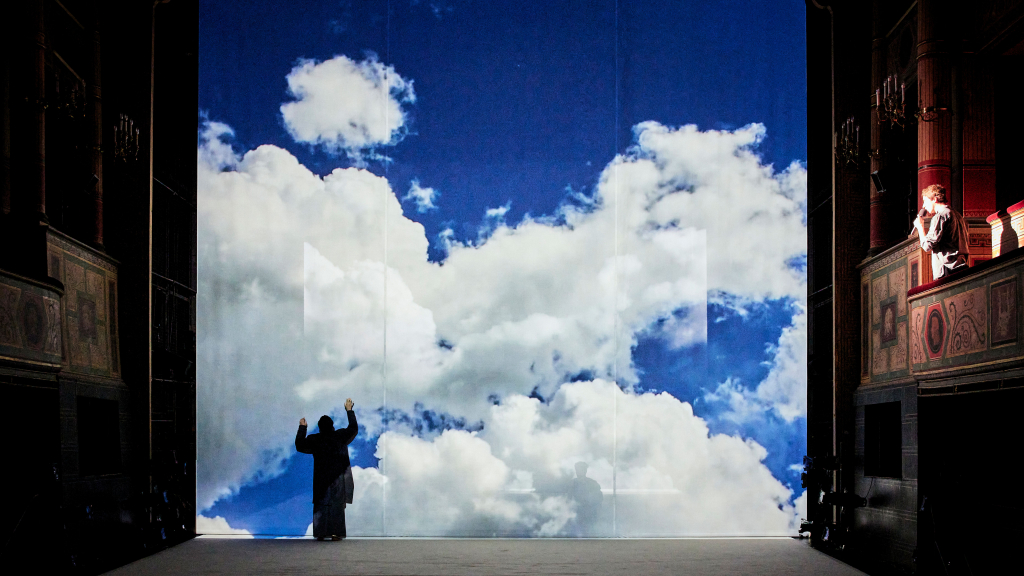 Augustine Machine ou Encore une Nuit d'Insomnie
performance, international collaboration

Using the history and origins of hysteria as an entrypoint, an international ensemble from California Institute of the Arts and Conservatoire National Supérieur d'Art Dramatique examines the breadth of possibilities of the human body. A visible alphabet of dance, video projection, and collage become tools for physical expression. The company moves through Hysteria, Ecstasy, and Revolt in this metaphorical testament to the collective experience.

Directed by Travis Preston and developed in the U.S. and France in collaboration with Amanda Shank, Marie Darrieussecq and Tom Gunning.
Highway 104
artist book (
PDF
)
"A few winters back my car slid off a secluded mountain road and into a deep well of snow. I was alone. I had no cell service. I stood suddenly at the mouth of a cold desert night and recognized the scent of my own destruction." A fever-collage of photographs and writing from a solo roadtrip in December 2018, released as a limited edition artist book

Artist book released in a limited edition of twenty copies.

Created in collaboration with Fernando Belo in Los Angeles and Joshua Tree, California.
Theater of Love
artist book, performance (
PDF
)
Theater of Love
is a pseudo-autobiographical performance work created in dialogue with the philosophies of Ronald de Sousa's 1992 essay "Love as Theater" in which he offers the idea of "conscious, mutually consenting representations or simulations of love" as an alternative to the outsized demands of traditional romantic love. But at what point does a simulation of an experience
become
the experience?
Functioning as a series of cumulative photographic exchanges focused on the physical act of a kiss,
Theater of Love
is part aesthetic performance, part lived experience.
Developed and presented 2015-17 in Los Angeles, California. Photographed by Amanda Shank.
Lulu
performance, site-specific

Lulu was a multi-platform performance project created by Zoe Aja Moore, Liz Toonkel, and Amanda Shank in collaboration with a community of LA-based artists and performers.

An episodic performance experience, Lulu invited male-identified audiences into the bedrooms of women across Los Angeles in an exploration of sexuality, intimacy and domestic locations. The project was an adaptation of the 1895 Frank Wedekind play of the same name, which was transformed into a film script and then distilled into episodic performances that were simultaneously autobiographical, pedestrian and theatrical. Each performance also functioned as a staged photo shoot, creating narrative photo-documentation that further explores the male gaze.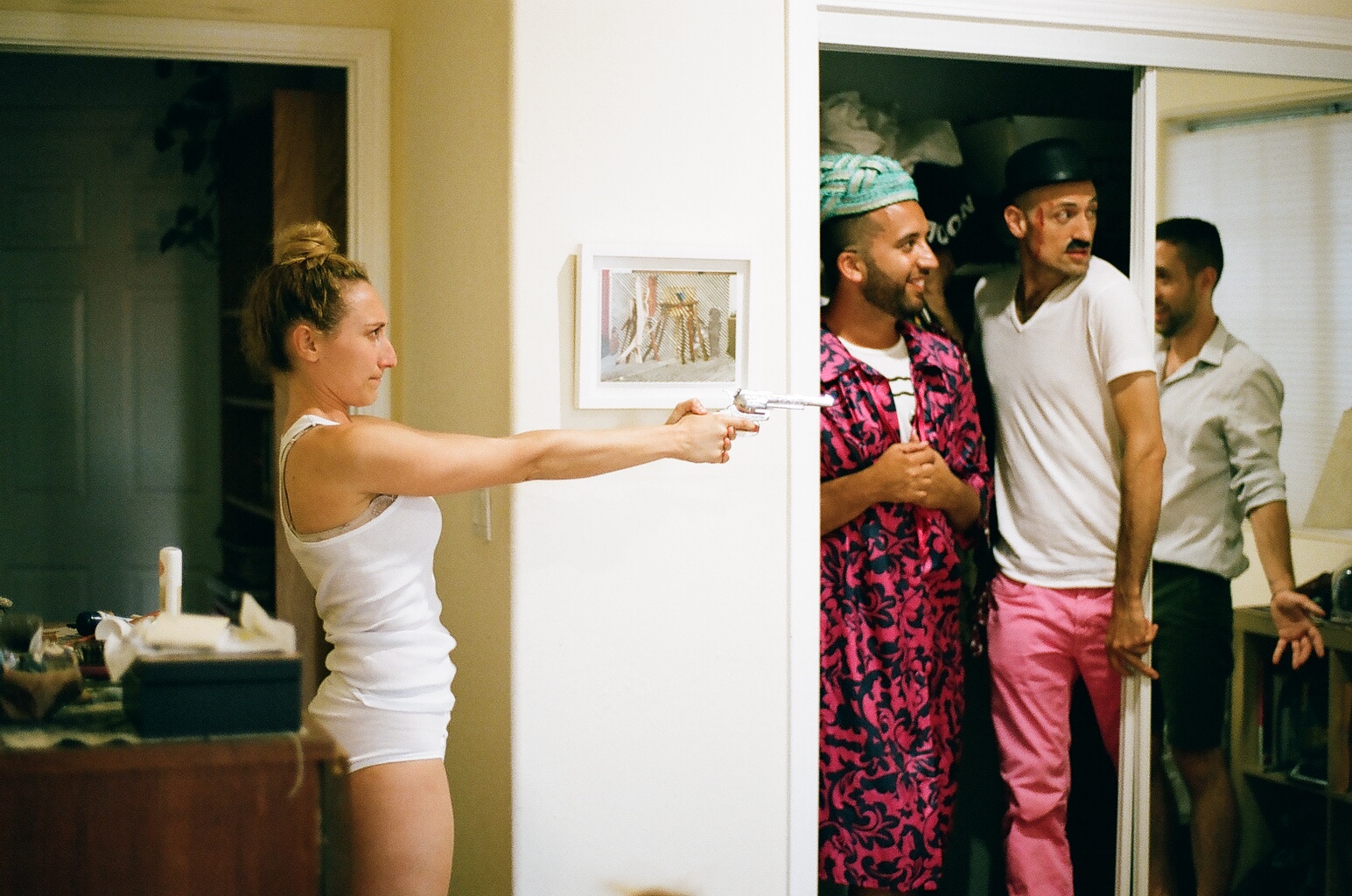 Performance collaborators: Erica Bitton, Gracie Devito, Nicole Disson, Heather Hewko, Brittany Lau, Kestrel Leah, Jennie Liu, Tyree Marshall, Gabriella Rhodeen, Megan Rippey, and Tamara Rosenblum.